BANNER ADs
1. What is banner advertising?
It's a form of online advertising through banners.
Banner advertising is also called display advertising (as opposed to text-only advertising)
because of the visual nature of banner ads. The purpose of banner advertising is to promote a brand. 
You can start a banner advertising campaign with AkilaFreeAds.com
A banner ad, or a web banner, is an advertisement displayed into a web page.
The advertisement consists of an image (.jpg, .png, .gif) or of a multimedia object
(usually created using Flash or HTML5).
An animated banner ad (or web banner) is a type of digital advertising that is delivered by an ad server.
The purpose is the same as the one for the static banner ad: to get noticed on the website
and make the user click on it.
Also you can call the animated ad a programmatically generated display or
sequential visual that creates the illusion that the objects in the image are moving.
2.  banner size for advertising
| | | | |
| --- | --- | --- | --- |
| Ad size | Name | Where it's featured | Supply |
| 980×320 | Wide Skyscraper | Featured in small spaces inside or on the left in articles | Good inventory |
3. How to create banner for advertising
Easy! You don't have to be a professional designer to design a banner ad. You can create static or animated banner ads with Bannersnack, without any coding skills. The best part is that anybody can create banners: all you need is a computer with internet connection. You can log in with Facebook, Twitter or your email.
4. The banner advertising industry
But today, the banner advertising world has developed from the web banner ads you see on your favorite publications, to social media ads like Facebook Banners, Instagram Sponsored Ads, Snapchat Geofilters and other social media ads.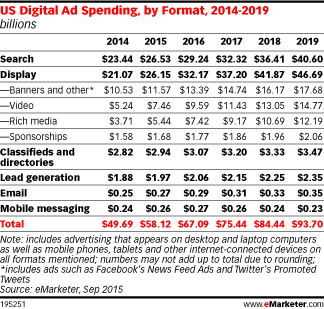 The display advertising spending will decline search ad spending in the US. Online advertising formats as banner ads, video, rich media and sponsorship will account for the largest share of digital ad spending: 47.9%, worth $32.17Billion.  
And to make sure we're speaking the same language, we need to set some things straight about banner advertising and design right from the start.
5. How do I advertise my banner?
After you create the banner(size 980×320),
Please send us email id: akilafreeads@gmail.com
After your banner posted on akilafreeads.com website.
You will need to Pay within 4 hours
AkilaFreeads Classfied Single Banner Advertising Prices
One week = Rupees 1000 INR
Two weeks = Rupees 1750 INR
one month = Rupees 2500 INR
Account details Will send by email.
Thanks and Regards 
SURESHKUMAR M
AkilaFreeAds Team